Post by calen on Feb 5, 2019 9:53:27 GMT -5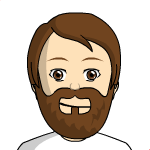 I recommend to the average grower on this forum that they stick with one of the 'improved' black vein types. I will be keeping a maximum of two each of my original clone variants due to lack of space.
Do any of the breeders on this forum still desire some of these original, slow-to-reproduce clones, or should I just put them up for sale when I have extra? I look forward to comments on these clones for as long as they come in. Again, I recommend to the average grower to sticking with the improved black vein types, but will sell if it becomes necessary.
First off, great post Mike. There is so much history with these plants and I really appreciate you taking the time to share it here in such detail.
As for the desirability of the original clones, they are absolutely desirable, precious even. If you sell your mother plants, please sell them to me! I adore the IBV plants and they are a notable success in Sarracenia species breeding. It has occurred to me over the last few years however that they might displace the original clones in cultivation due to their superior vigor, and I think this would be a shame. It's not totally black (veined) and white though. Many of the original BV clones are soooo slow and weak that there is little opportunity to propagate them at all and many growers fail with them. That isn't a winning situation as far as keeping these genetics alive, therefore the whole IBV project is a good solution to perpetuating these genes even if it dilutes them at the same time. As Mike talked about, further back-crossing can increase the percentage of original genetics while maintaining strength in the offspring. While the first release IBV cross was 25% ornata Gulf Coast, in a couple generations that can be reduced to a negligible component. To me, that's worth the compromise in "purity."
That said, I want to emphasize that the original clones are totally badass and everyone who grows them should make every effort to have them thrive and should seek to propagate them. I have just two of the original clones, but I sing to them, give them leaf rubs and extra bug snacks and they actually grow pretty darn well and flower every year (I have two of the stronger clones, since those are the ones that have been distributed in the first place).
Original Gangster Black Veins cultivation pro tip #1: they are shorter, so make sure they aren't getting shaded by surrounding plants. Put them out in an open spot. Getting overtopped by surrounding plants also means they will catch fewer bugs, which isn't good for an anemic weakling gangster of a plant. Pro tip #2: feed the suckas! I find that supplemental feeding makes a significant difference in the growth rate on these plants. Since I've given mine Maxsea by pitcher the last few seasons I have noticed much stronger rhizomes with increased division / sideshoot production and overall growth rate *almost* as good as an average flava.