Post by adaetz100 on Nov 16, 2020 16:26:18 GMT -5
So I've reached a slight predicament... plants divide! And keep dividing and keep dividing until I'm out of space for new stuff. As a result, I have many duplicates that are now specimen sized plants, and I need to move 'em.
You're certainly not going to find many plants this large for sale. Most of the listings have 10+ growth points, and all of them have at least three. Everything is at flowering maturity. I'm sure I could make more if I divided everything down, but I need space. Get these specimen steals while you can, and enjoy huge clumps of pitchers next spring!
If you're interested in anything, send me a DM and we can work something out. I'll likely ship everything out in late December or so, but the listings here are first come, first serve. US sales only. All plants grown outdoors in the CA Bay Area.
Rough size guide:
L
- at least 3 mature, flowering GPs;
XL
- about 10 mature, flowering, GPs;
XXL
- 20 GPs or more (no joke)
S. 'Waccamaw'
- SOLD OUT!! The best atro out there. Purchased from MW a few years ago. You absolutely will not find a multi-GP division for this price anywhere else, and I won't have any more available for several years at least.
SOLD OUT

S. 'Adrian Slack'
- The one and only. Guaranteed the real deal clone.
SOLD OUTS. flava 'red infravarietal'
- A truly gorgeous one-off plant from CalCarn. Something between a cuprea and an atro. The tubes can get nearly solid purple from head to toe in optimal conditions, but even in less than ideal conditions, expect a robust crop of blueish-green pitchers with copper-red uppers. Extremely vigorous and hardy, and a prolific divider.
L $20, XL $45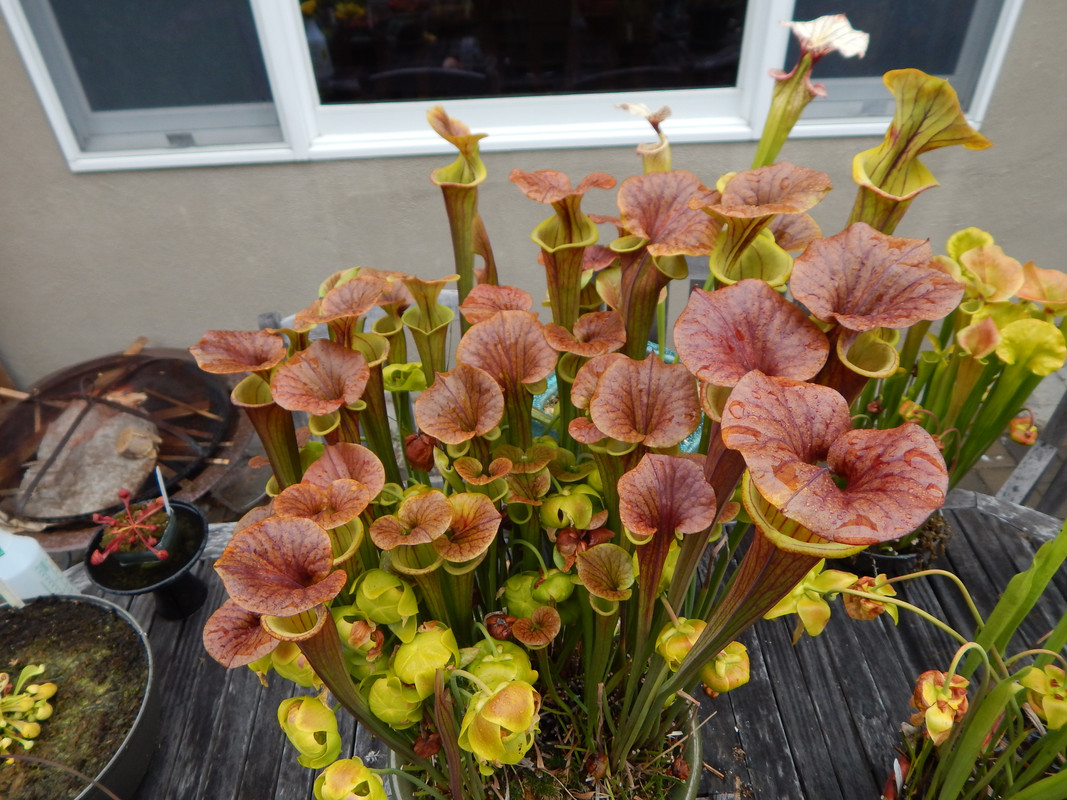 S. oreophila x alata (?)
- THE MOST VIGOROUS SARRACENIA I OWN. Hands down, this thing destroys pots. A hybrid of unknown parentage, but MW and I agree that oreophila and alata are likely suspects. Beautiful light chartreuse pitchers and flowers and a very long growing season (many pitchers still look good into December!) Very little breeding has been done with this plant, but it certainly has vigor to spare...
XL $30
(note: the pic below is from late summer, and my backyard is quite windy so some toppling is inevitable for all my plants)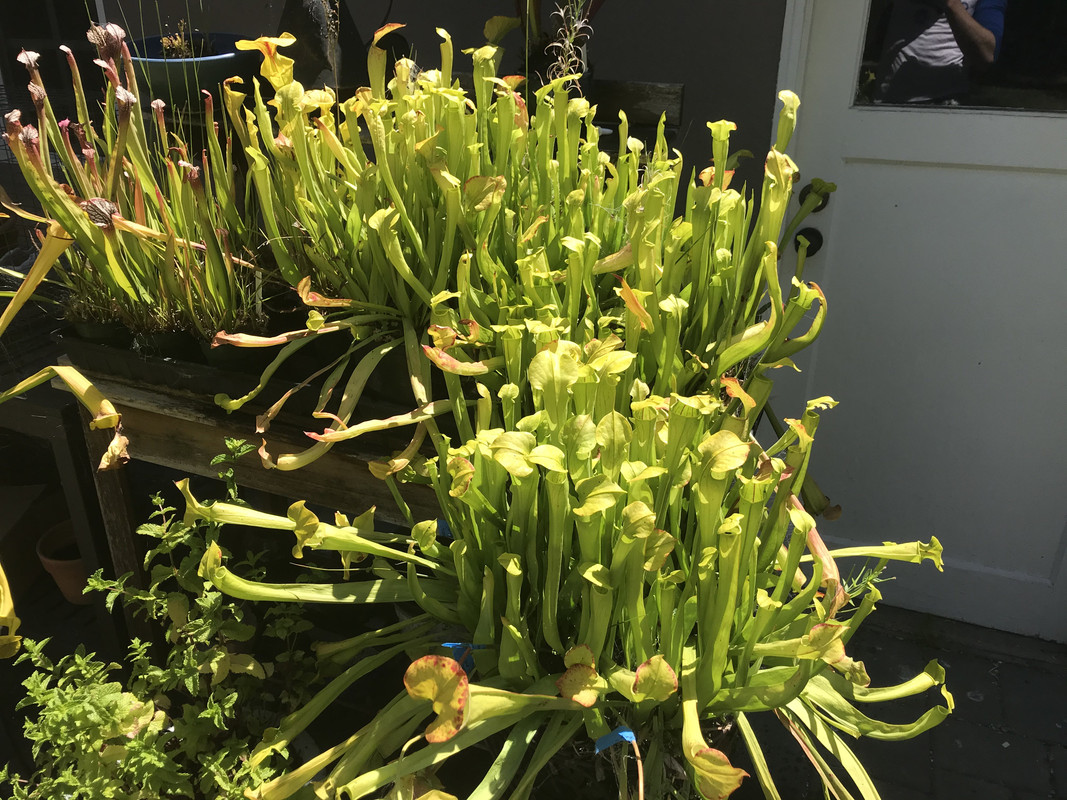 S. x excellens
- A lovely example of the hybrid by Damon Collingsworth. Extremely prolific pollen donor! I don't have any great shots of this plant for whatever reason, so you'll have to use your imagination

XL $30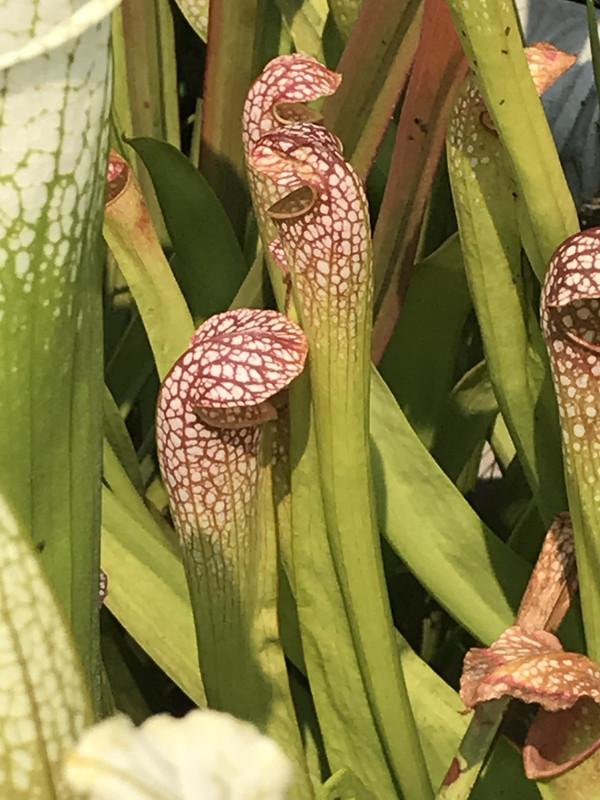 S. leucophylla 'CC'
- Just a typical leuco from CalCarn that I've had for ages. Spring pitchers are less than inspiring but the fall crop is extremely vibrant and sturdy.
L/XL $20