Post by almightydolla on Nov 27, 2019 16:20:05 GMT -5
There's been a few photos of this flava floating around, but I wanted to capture some shots and backstory for posterity.
The story with 'Ron's flava', what I've been tentatively calling flava 'Pastel' is really about a young flava having grown up on the mean streets of rural Stanwood Washington, only to overcome all odds to be with us here today. And by mean streets, I mean the hard culling I do to my seedlings. A few years back I acquired a large number of selfed flava seeds from Christain Klein. I wanted to try my hand at sowing and raising up a lot of red tubes, and as of then, Klein was the place to go if you wanted a few hundred seeds from his impressive collection. Given that I was more interested in getting really good at growing from seed, I didn't take the best care to keep track of exactly which selfed red tube some of the seedlings were from. I only got flava seeds from him, and knowing they were flava was good enough for me at the time. Not so much now, but hey, live and learn. Cut to a year later and Ron Spores was at my greenhouse when I was taking down grow chamber V1 to upgrade to V2. I had pulled a bunch of plants that I was just going to throw in the compost and as he was going through them, he selected two clones as potentials of being an orange tubed flava. The first one he selected ended up being a bust and really just being a weak ornata, but this pastel beauty was the other selection with some promise. Growing under lights you don't quite know what colors you'll get as adults outside of 24/7 lighting.
Here's the plant in it's prime earlier this year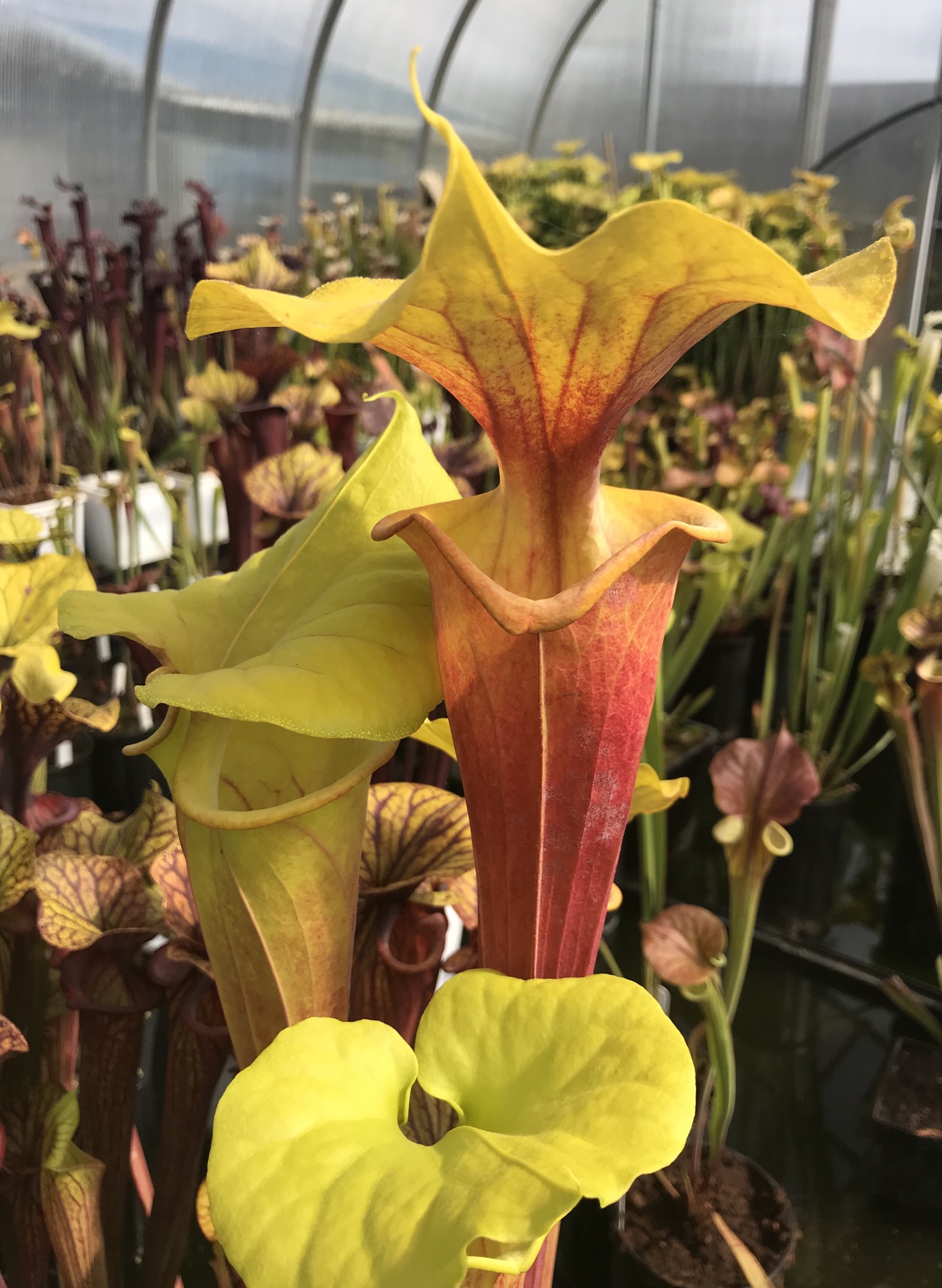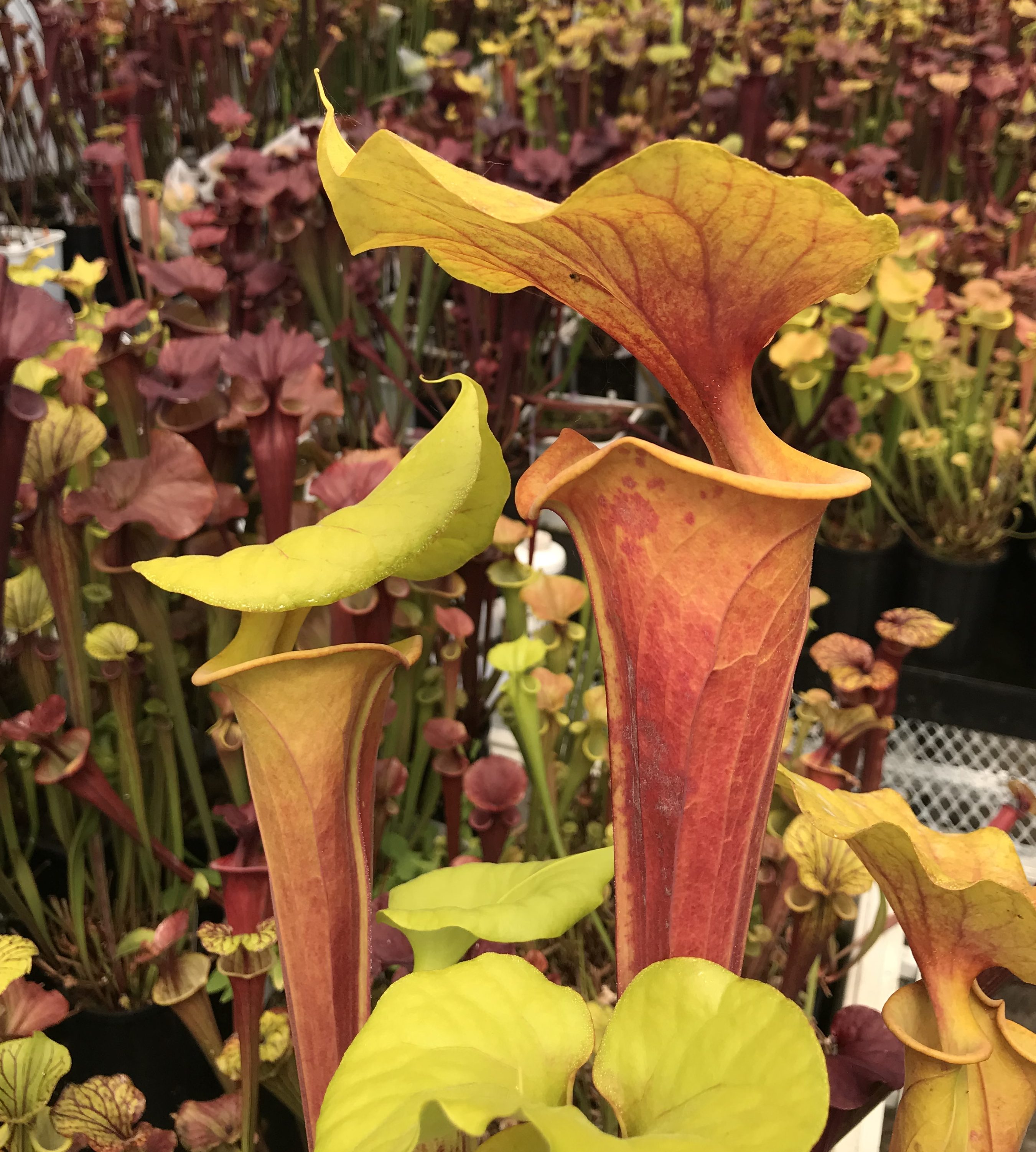 The interesting part is that the plant opens up almost as a maxima and infuses as the weeks go by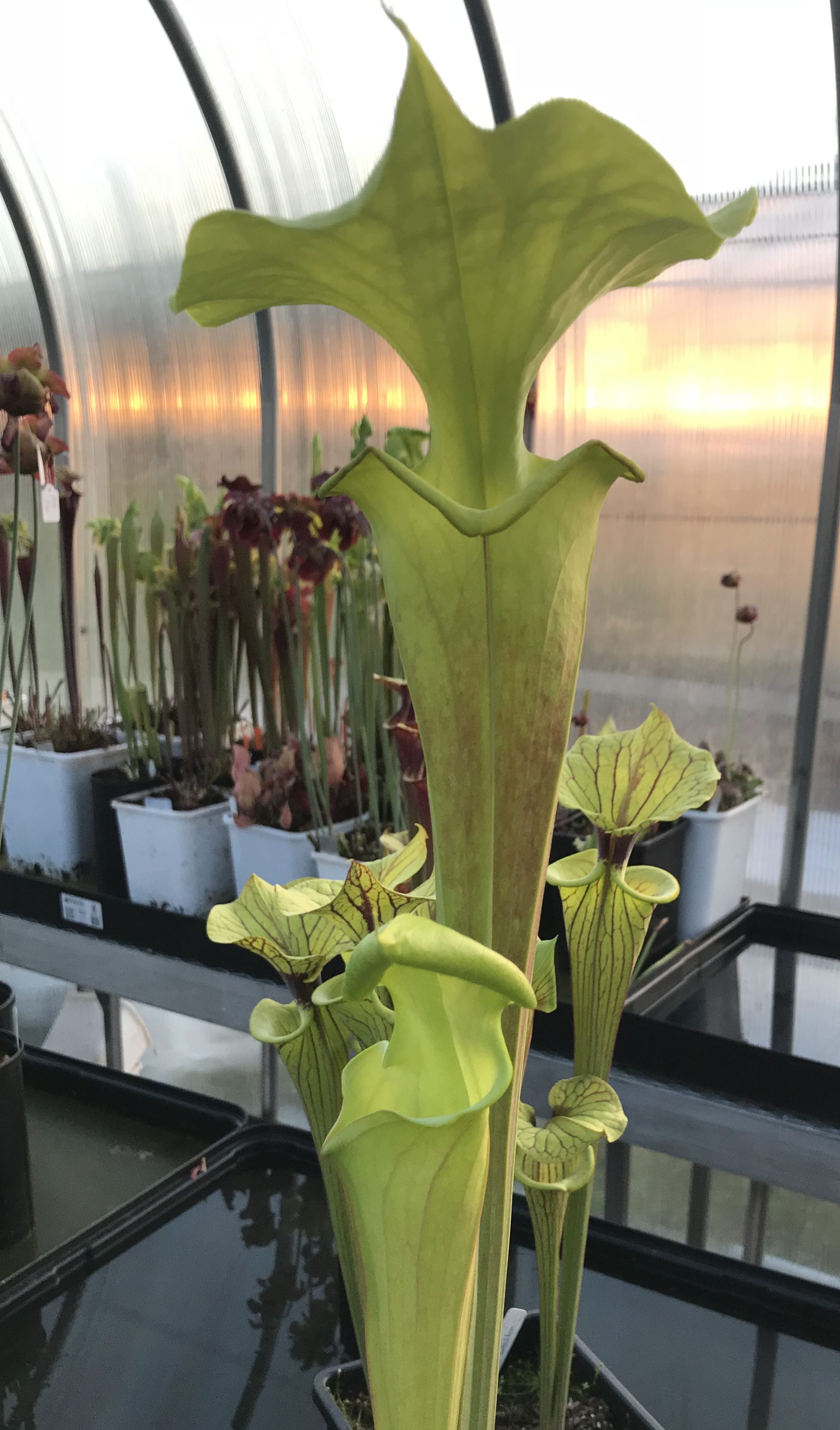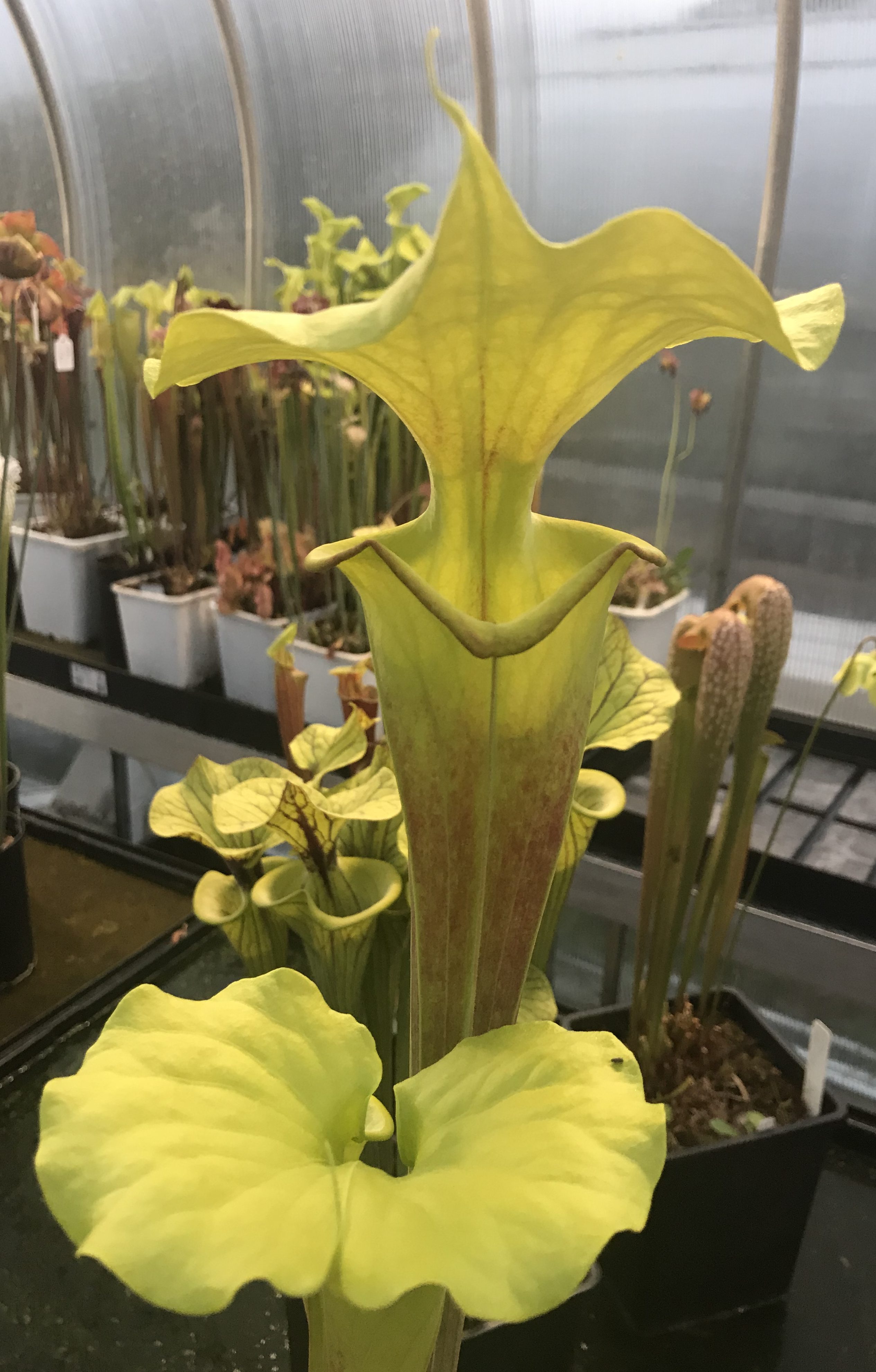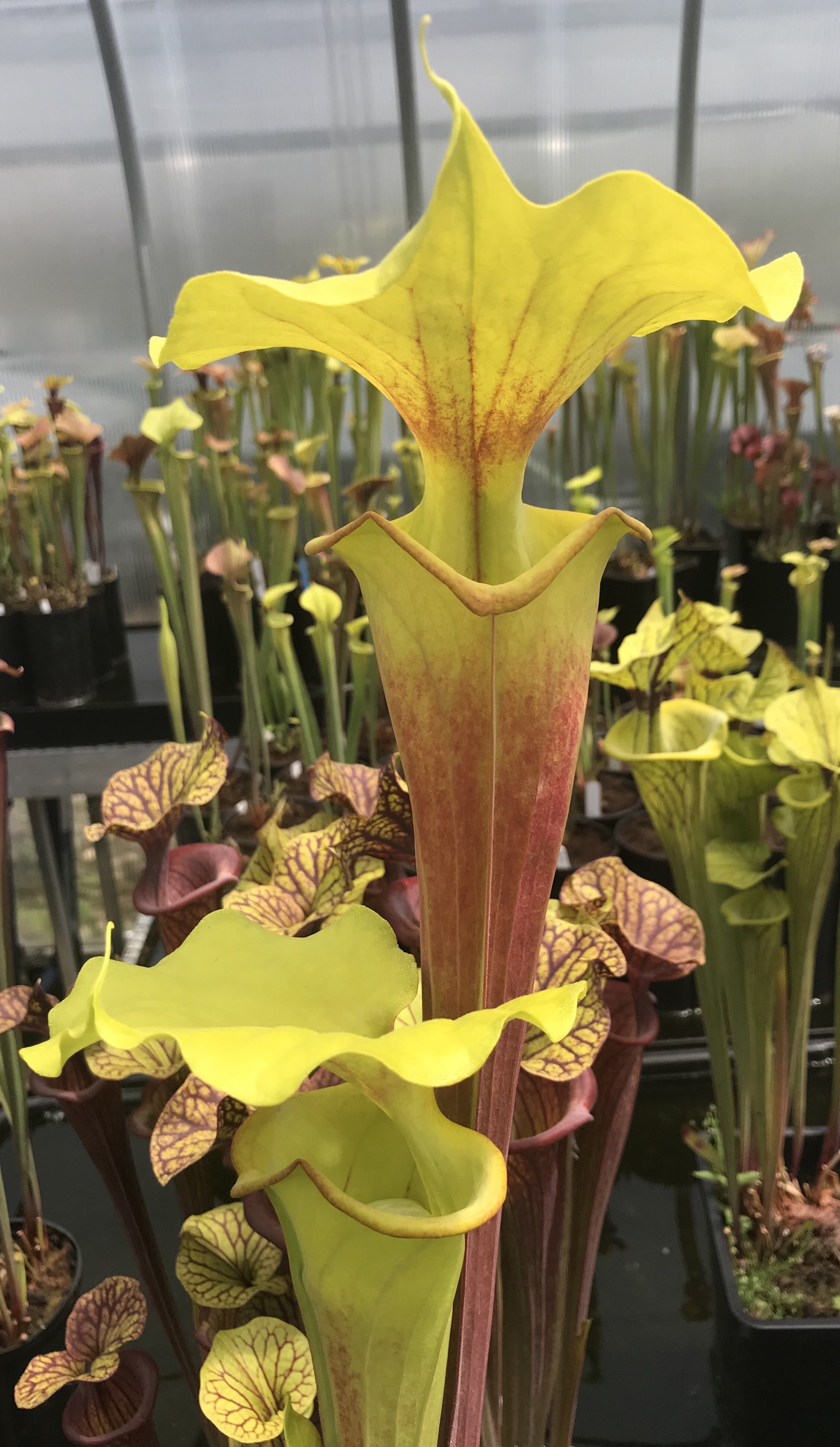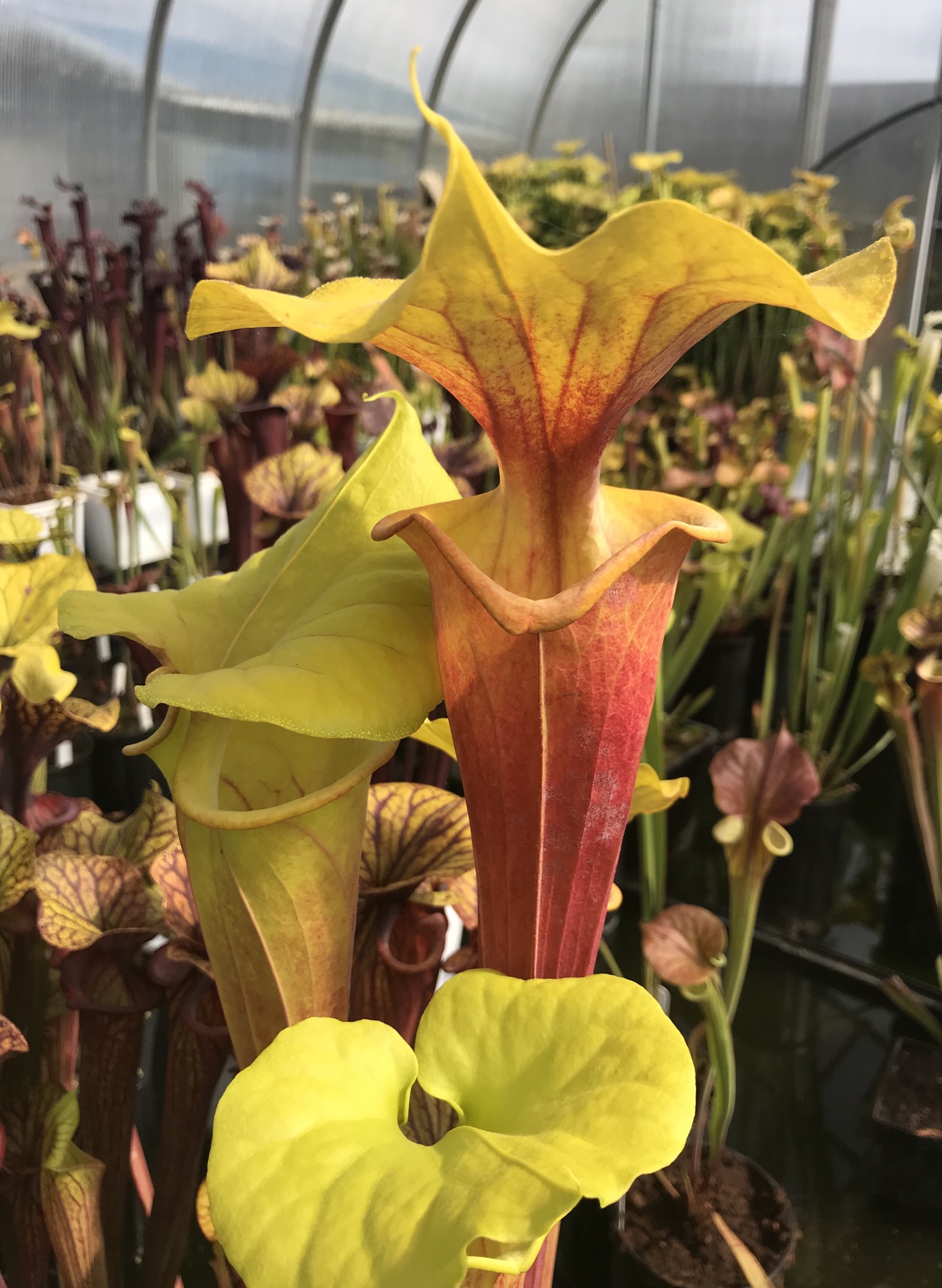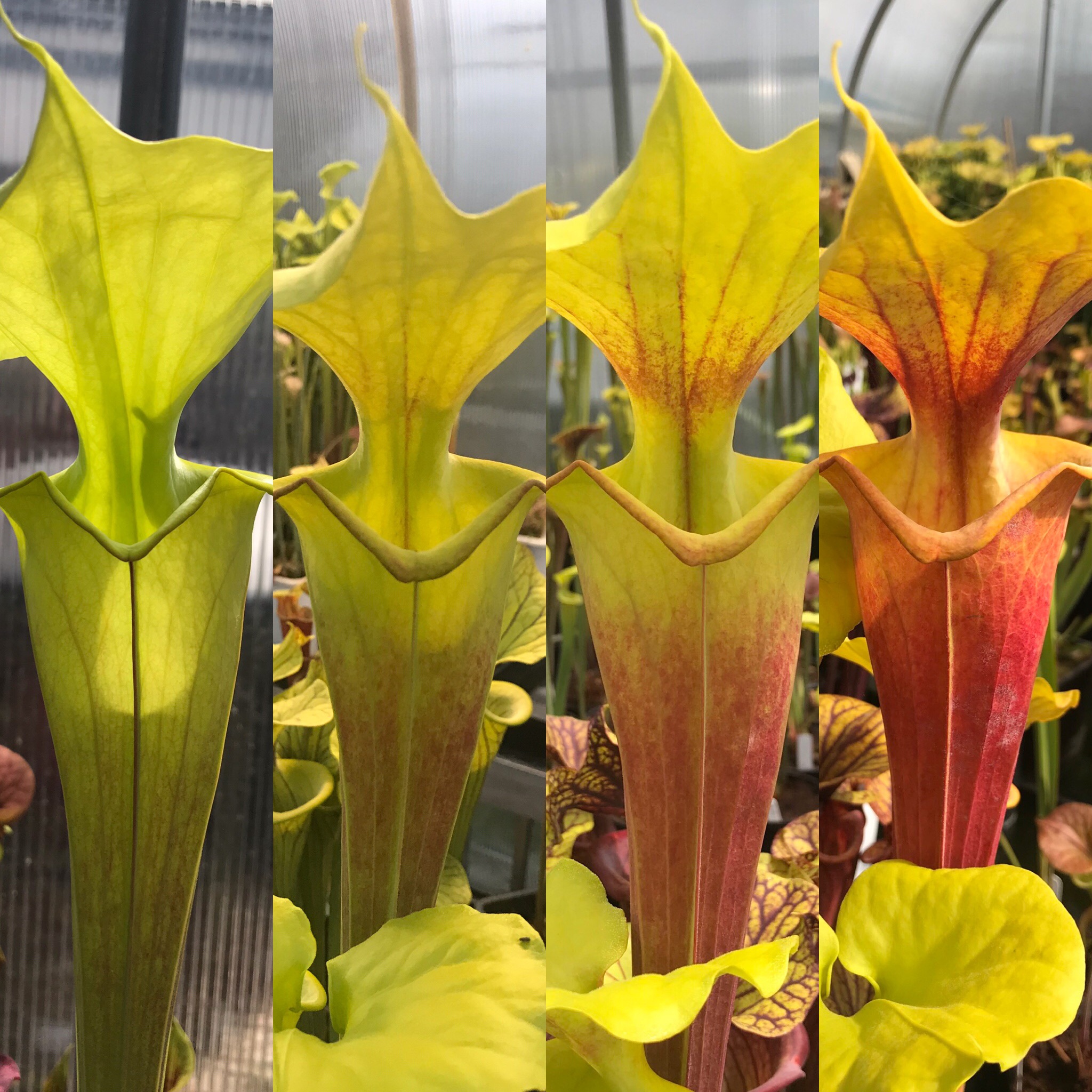 Here was the plant last year: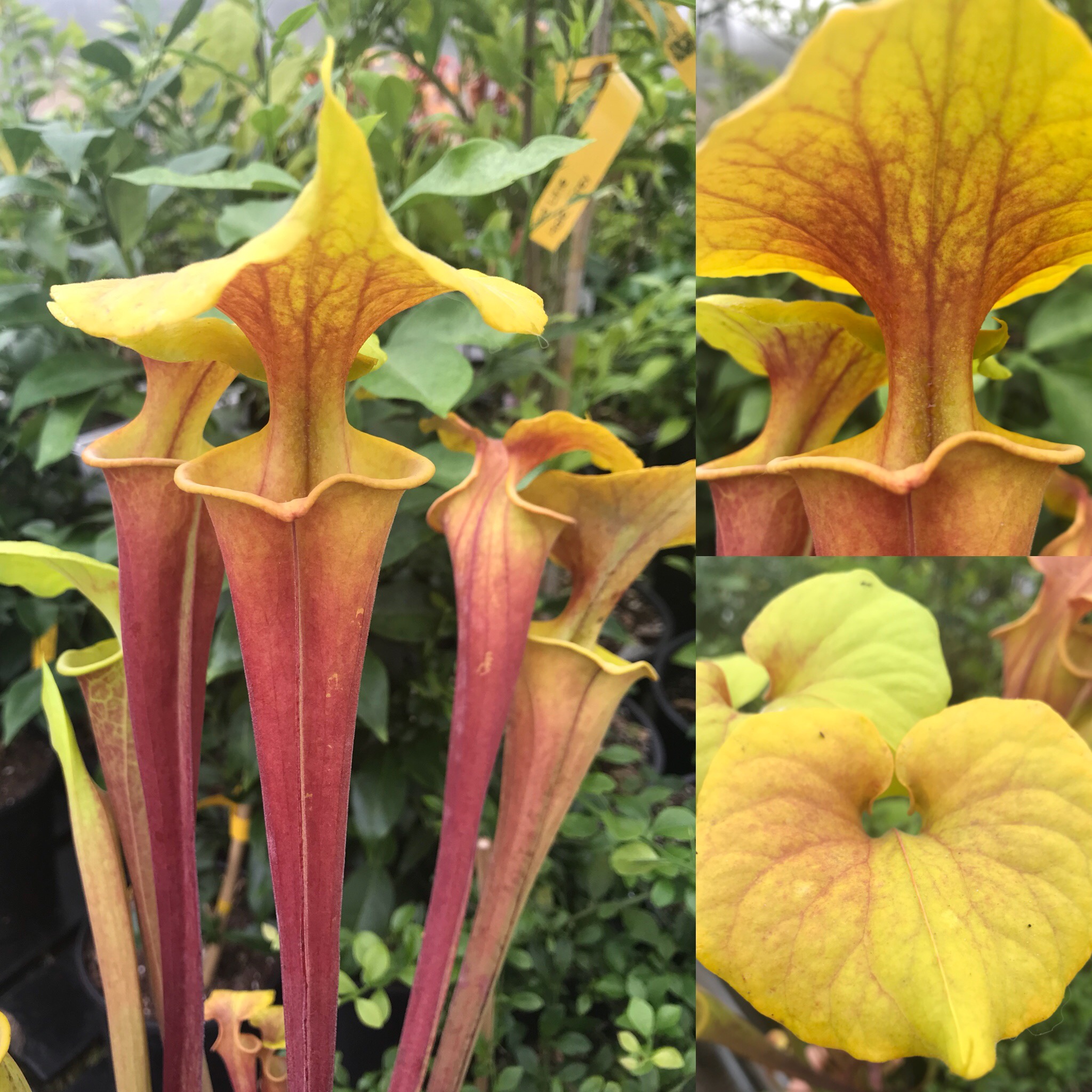 It holds its color once infused until the bitter end of senescence!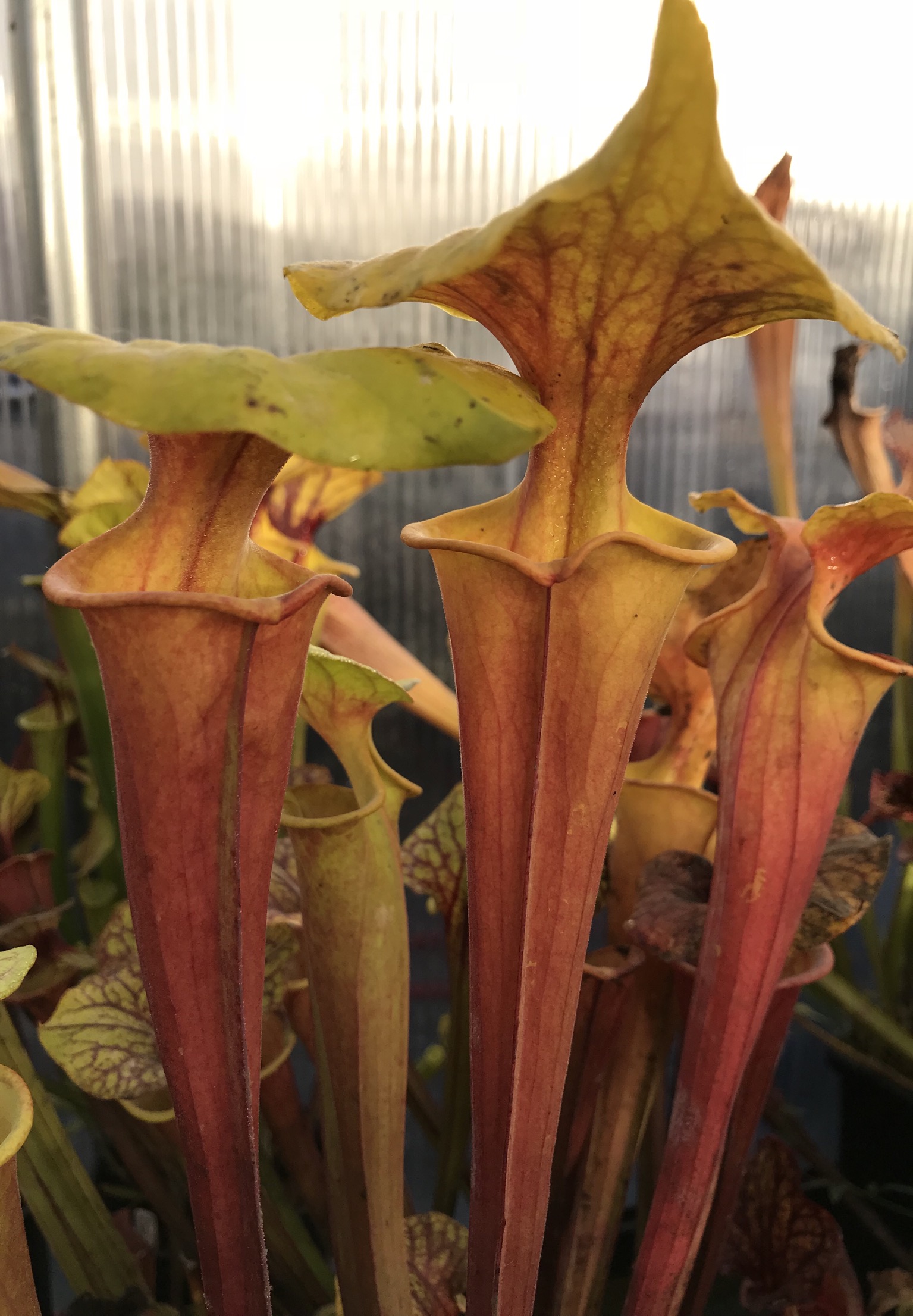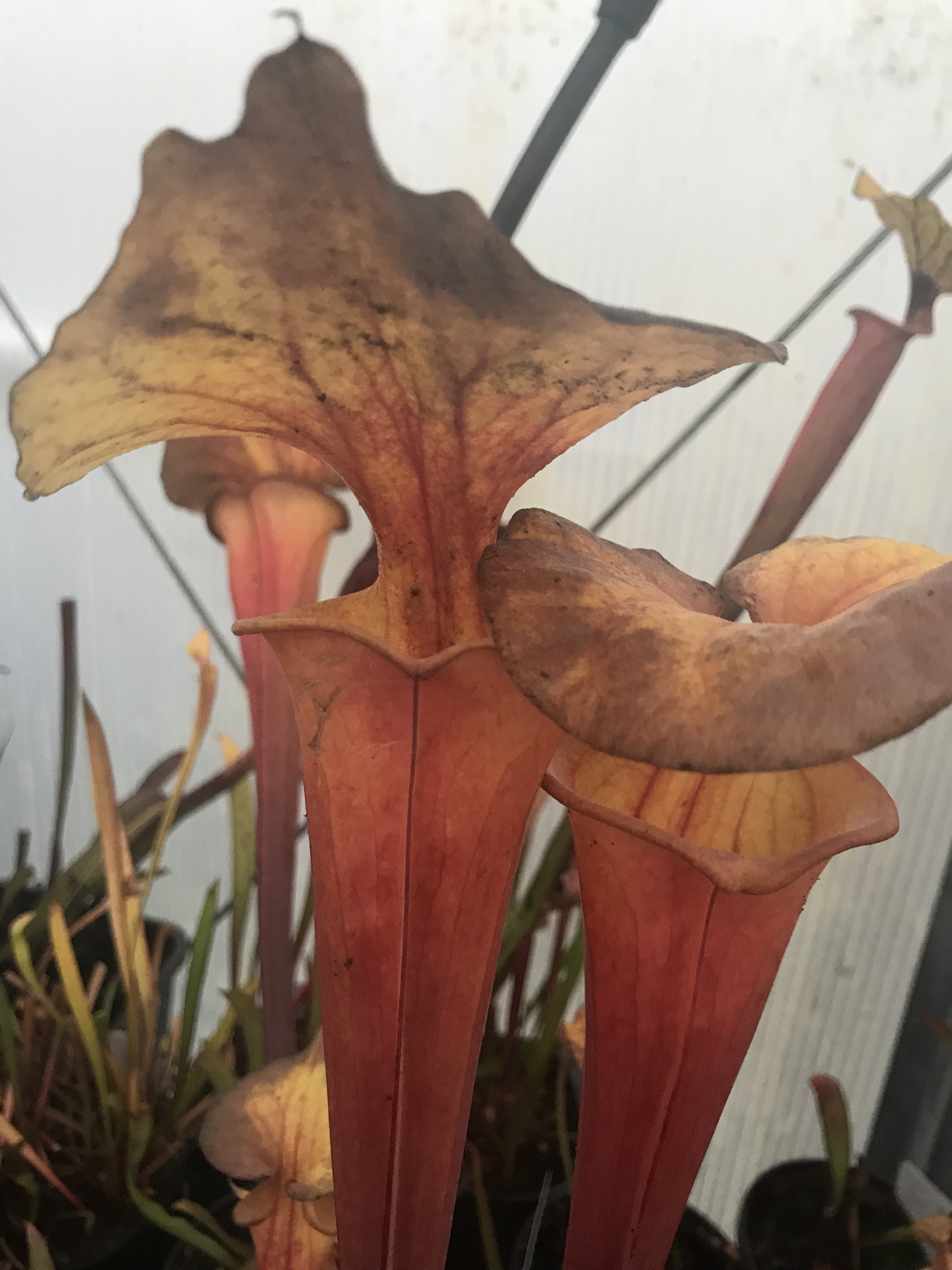 And finally, a peek at what it looked like around the time it was selected. Just another 'Manky' I remember thinking then... boy was I wrong!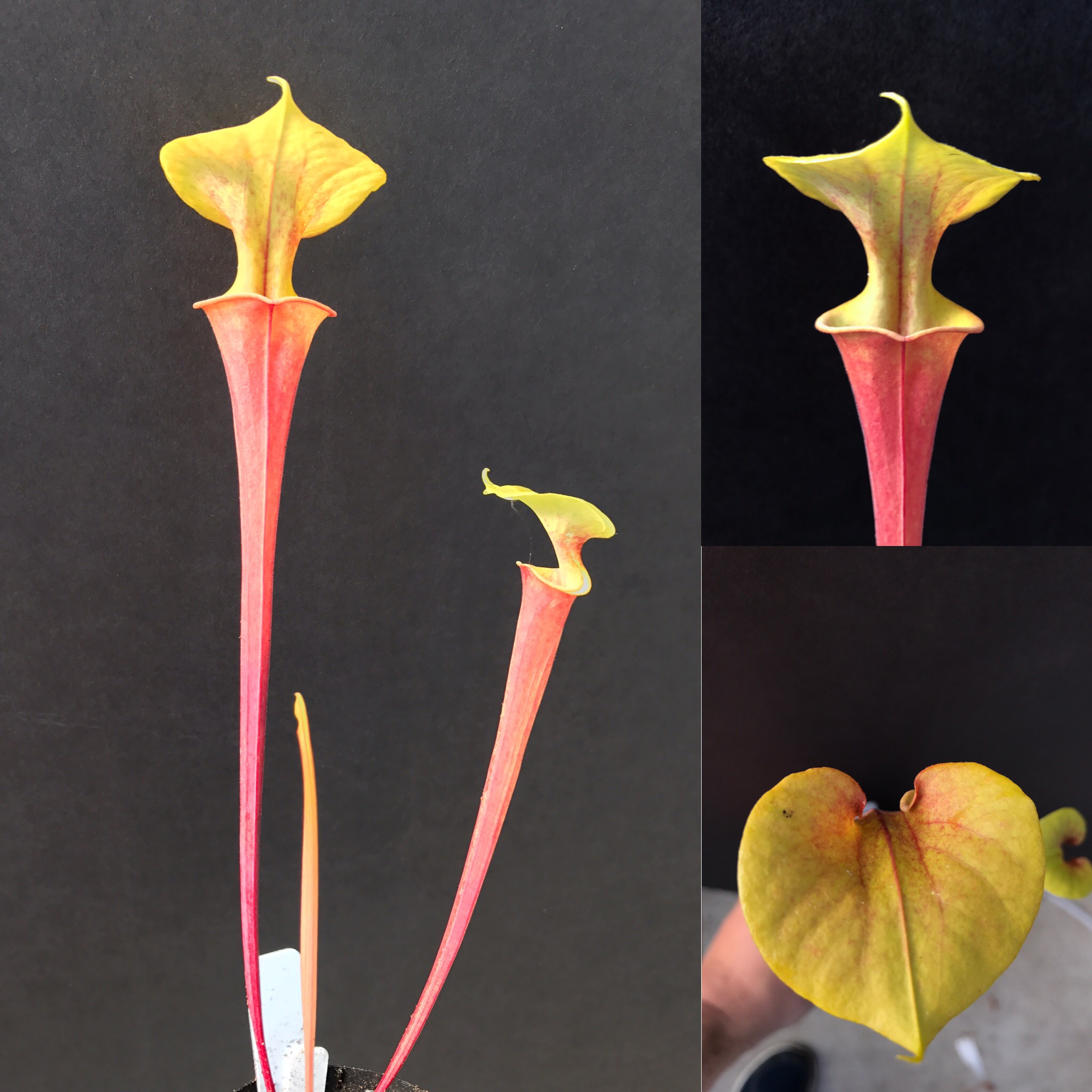 Moral of the story? If you are lucky enough to have the room, don't throw everything out until you give it a chance to grow up a bit. I don't have photos of the other clone that was kept thinking it would be more orange, but it definitely didn't turn out as I thought but this one certainly did. I bet you can take a guess who's going in the compost now!