Post by calen on Aug 21, 2014 19:44:59 GMT -5
Thanks KE! Glad to know you're liking them - clearly it was our pleasure to go down there and scope it all out. Perhaps one day you will make a Sarracenia pilgrimage??
Here are a few more shots from this incredible place, focusing on the ornatas and fully infused rubricorporas present. I have a couple rugelii shots but I'd say Trey and I were pretty biased in favor of the colorful varieties. LOL sorry rugelii! Red tube seemed to be the most common phenotype at this site, followed by rugelii, and ornata in distant third. Though they are a relatively small percentage of the plants present, the ornatas are a huge part of the experience, with spectacular clones scattered through the massive field.
Here is a clump that I would call pretty "typical" whatver that means in such a variable group of plants: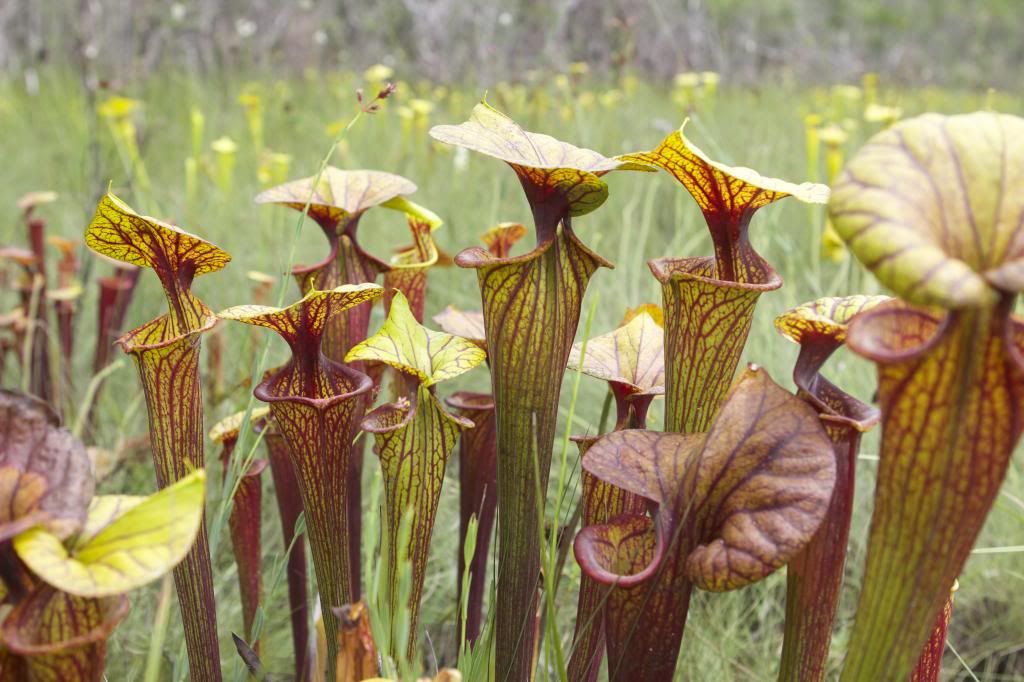 Another "typical" red tube site ornata. The red tubes and ornatas all seemed to like to darken up a lot with age, as can be seen here: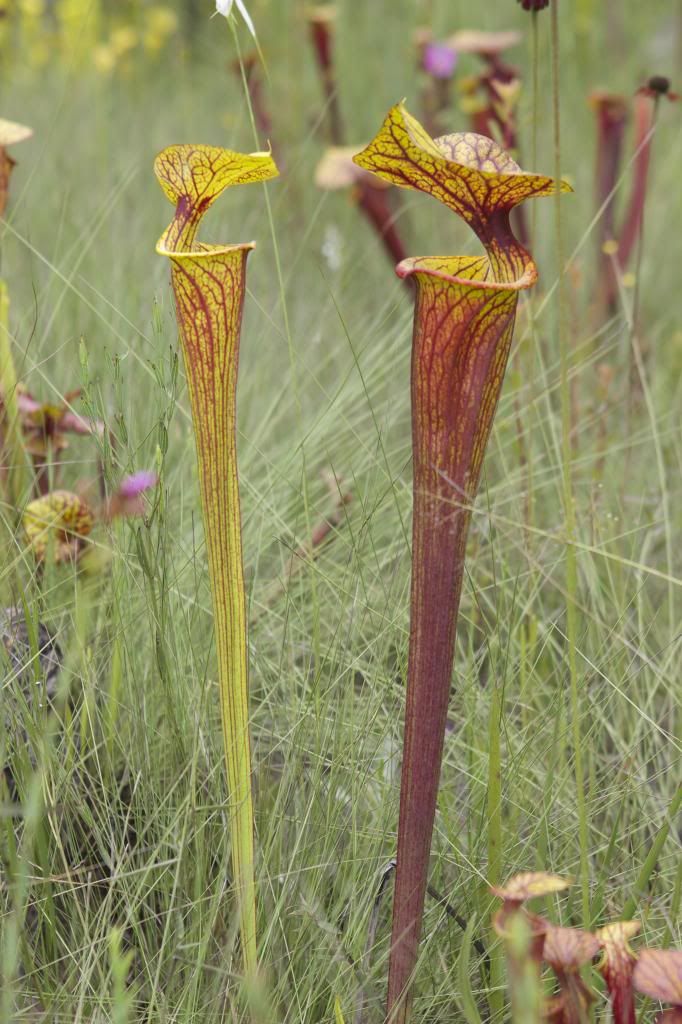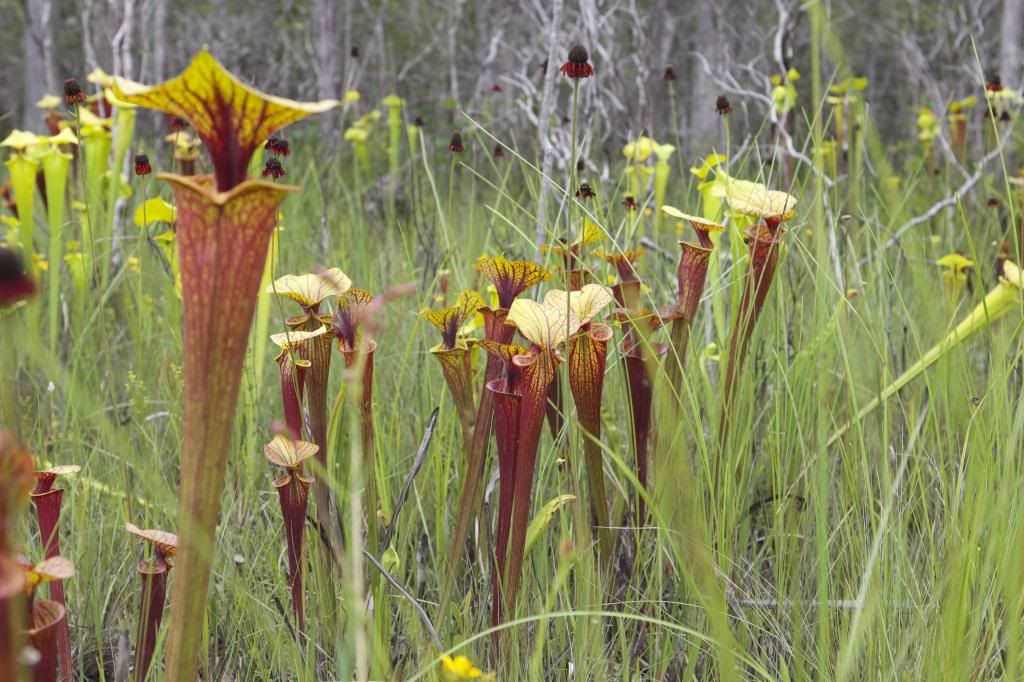 Some of the ornatas were
almost
red tubes. Check out this lid - this wasn't the only plant we found that had a bronzy cast to it, a feature I didn't realize was this common in the FL panhandle.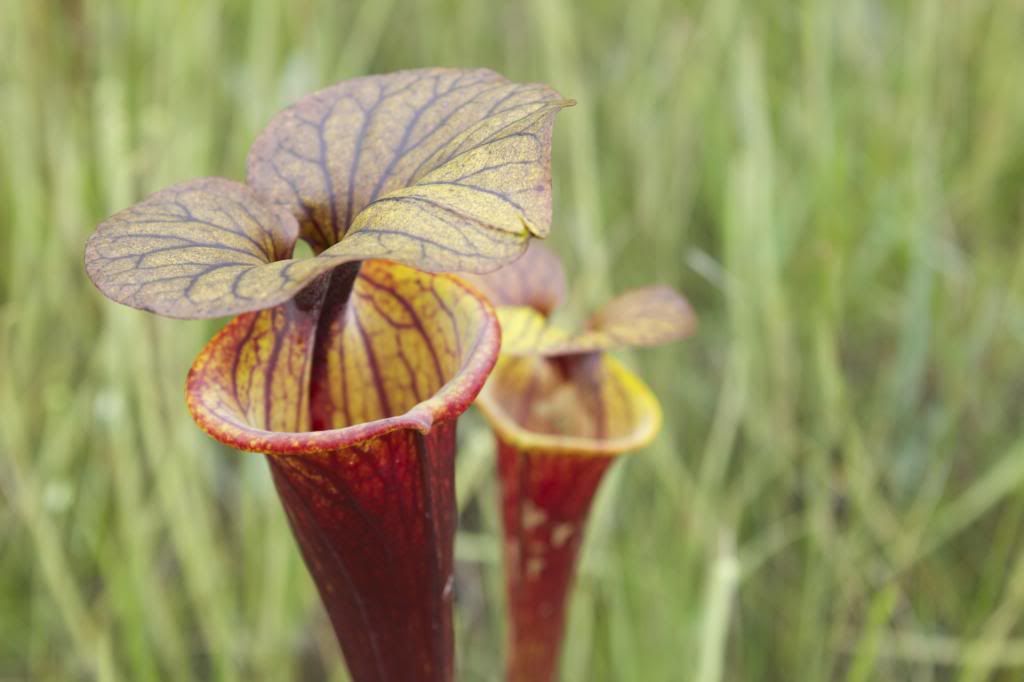 Black veins
meizzwang
!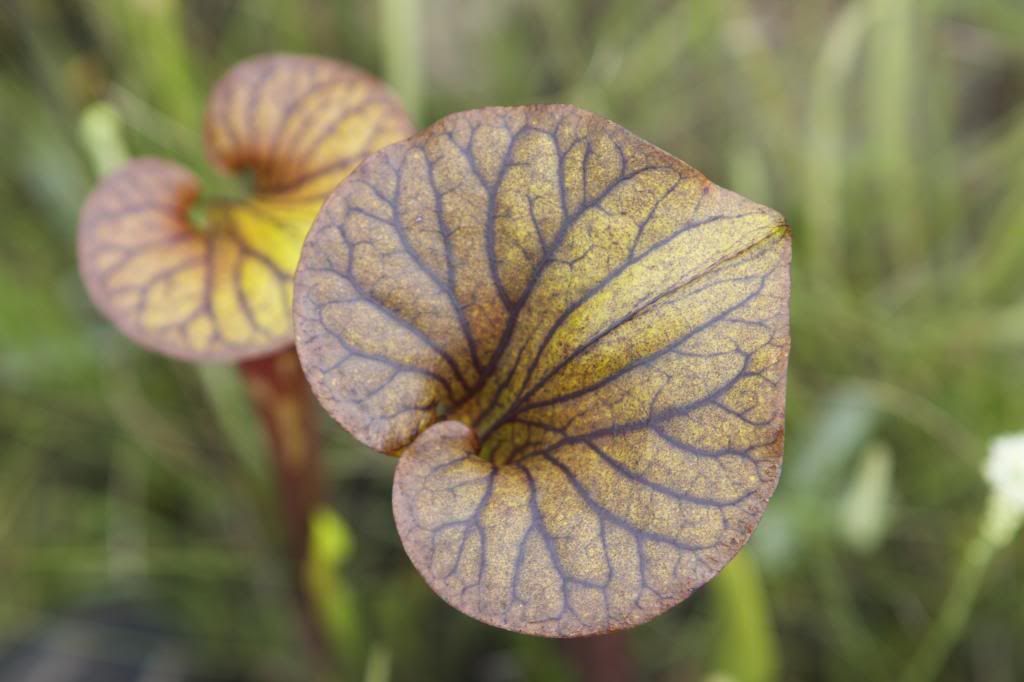 An errant blade of grass kinda messes up this shot but I thought I' throw it in anyhow because it's such a beautiful plant!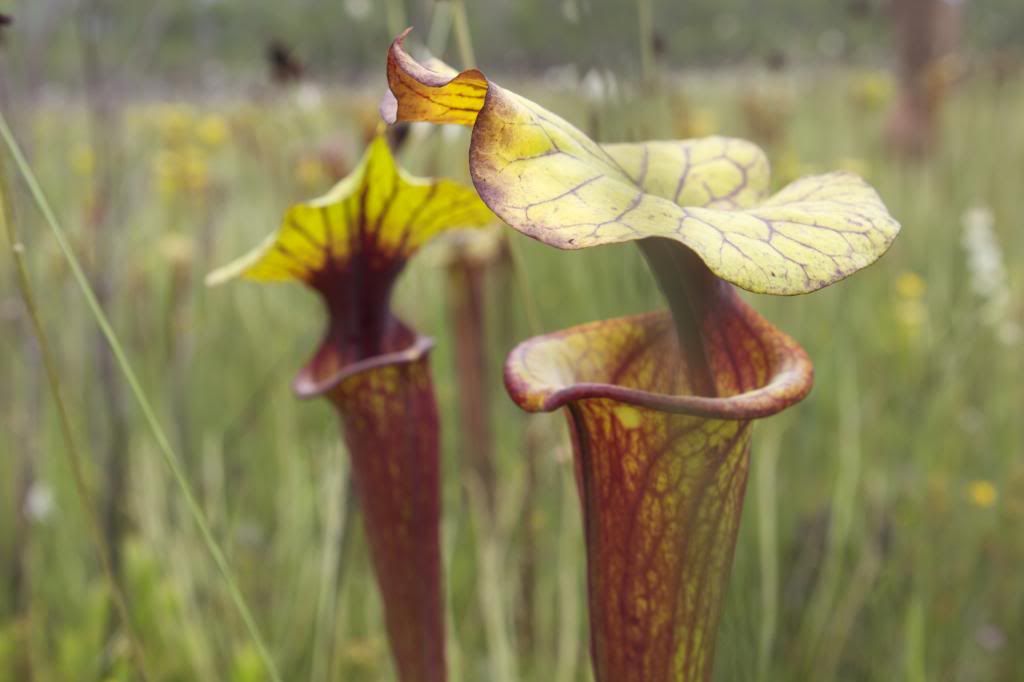 This big fella was hiding in a thicket - glad we spotted him. Every few minutes one of us would be like "oh my god you
have
to come check out this clone!" and that went on for 6 hours haha!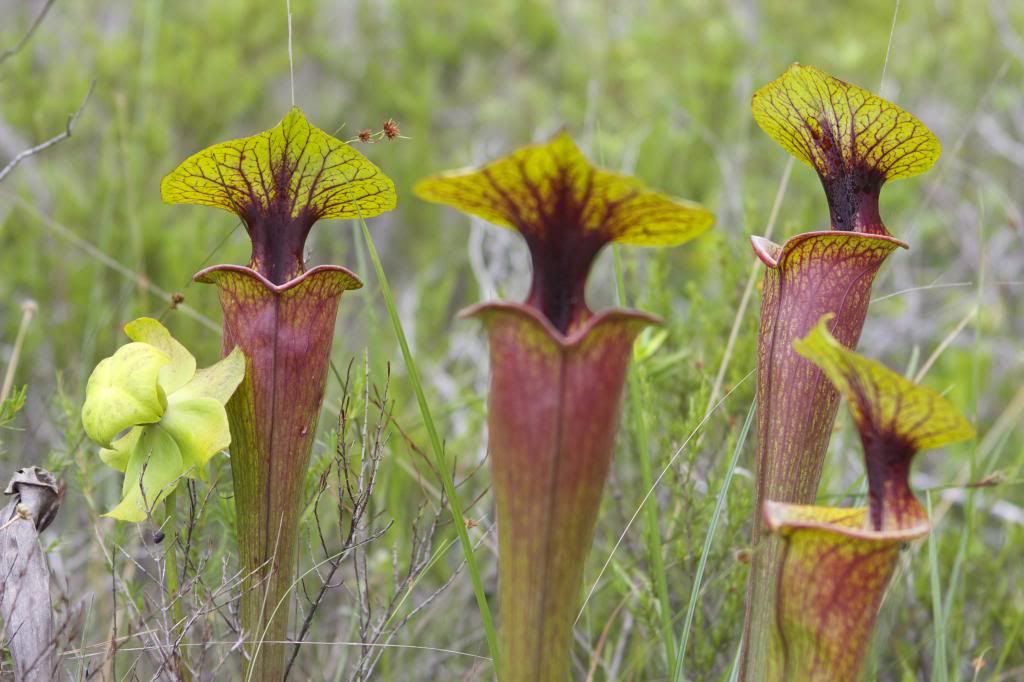 Turns out ornatas make handy iPhone holders and hat racks!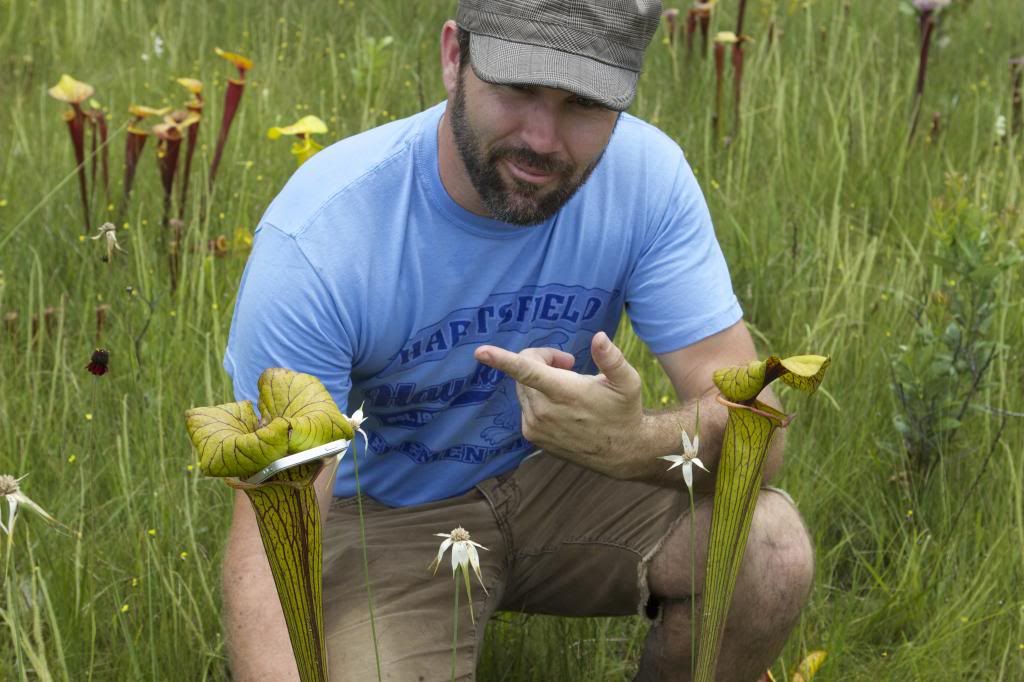 Let's see what's under that big flopper...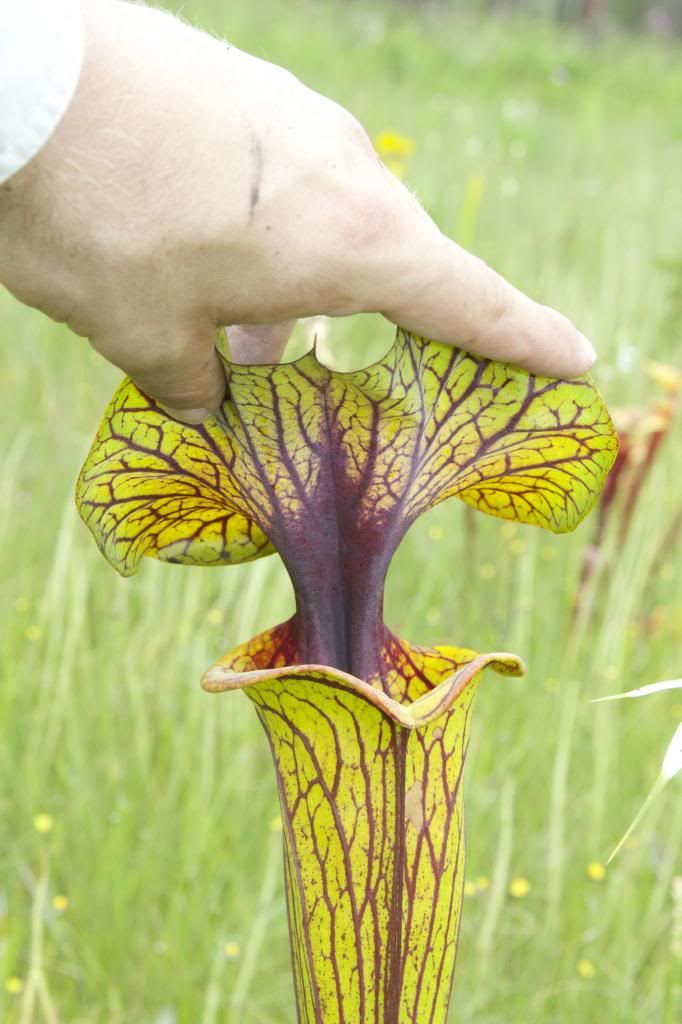 Uh, did we find F88MK growing wild?? Wish I'd gotten more shots of this plant...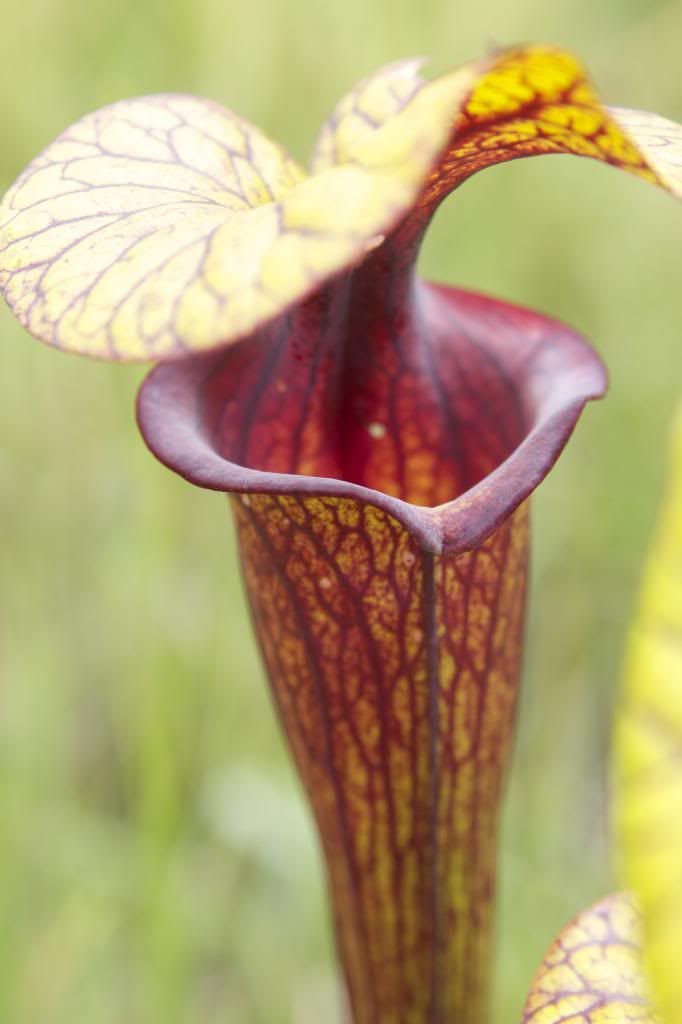 Off by itself was a clone that Trey and I agreed was unique. Check out the coloring on this bad boy, especially the strongly bronzed lid. Had to get a pose in with this one!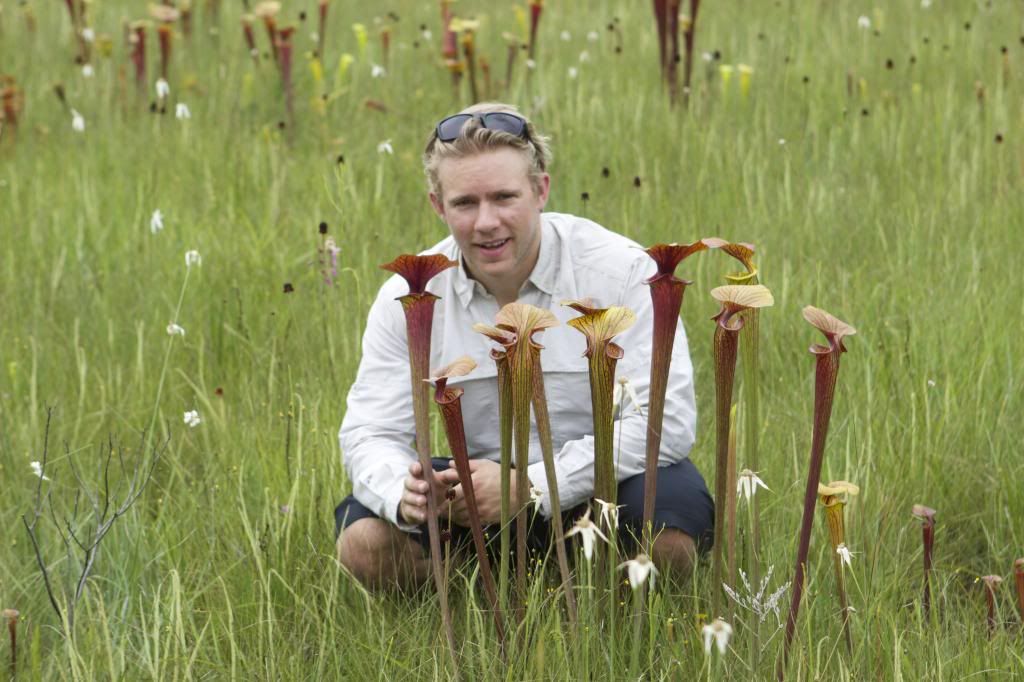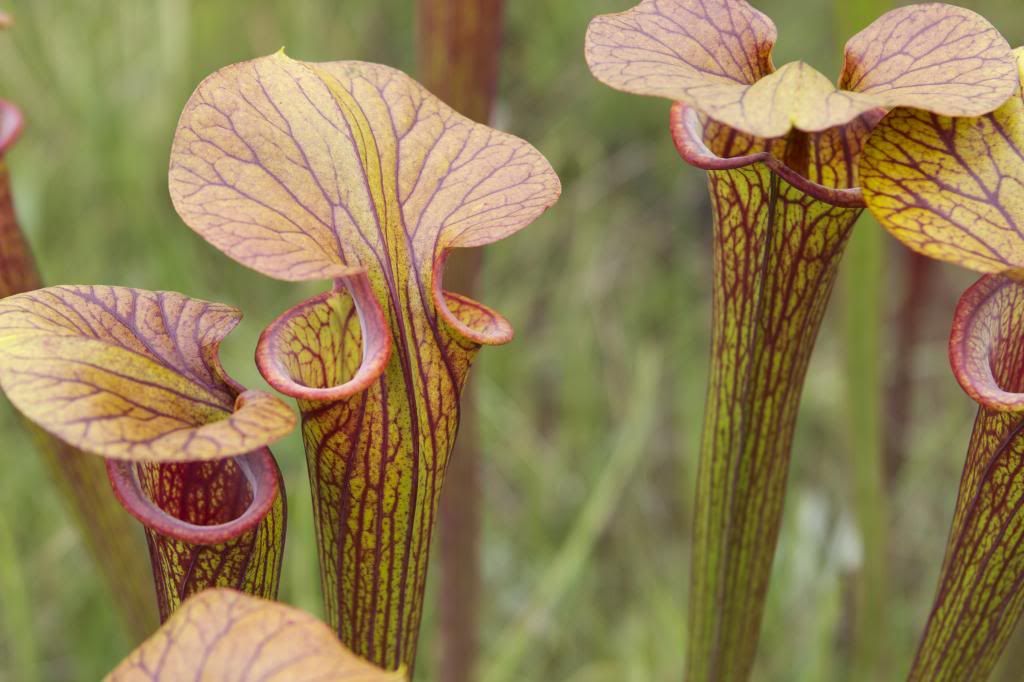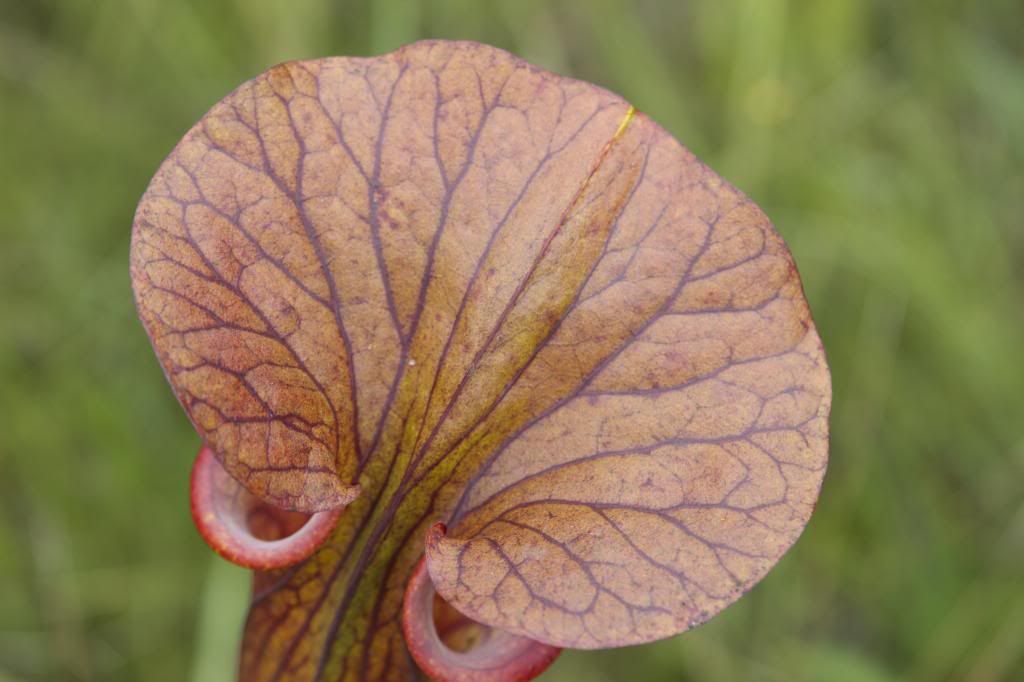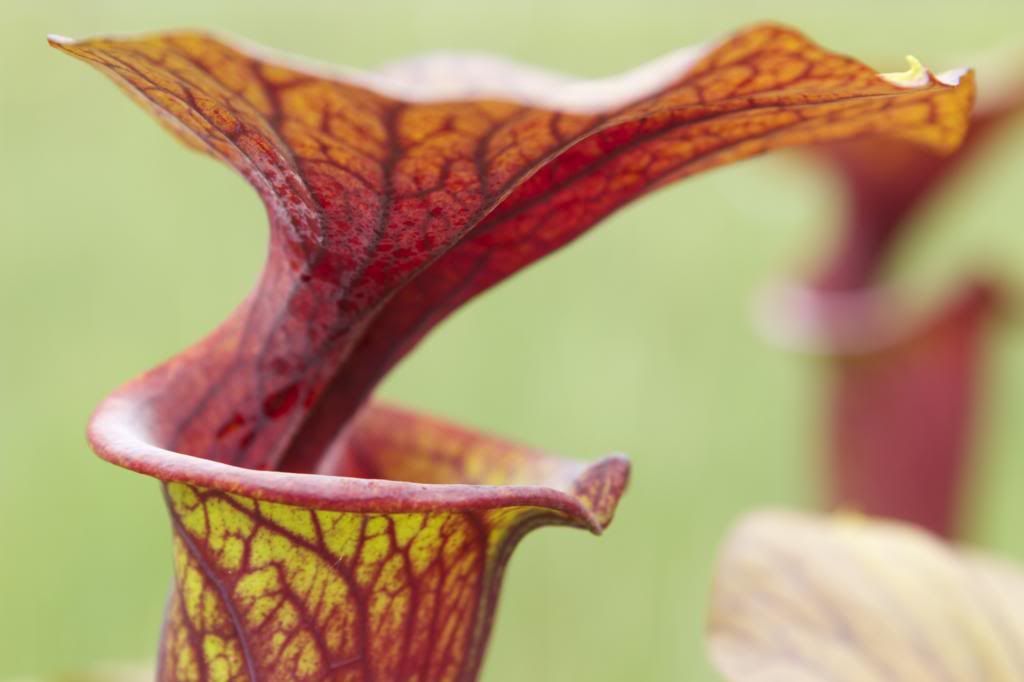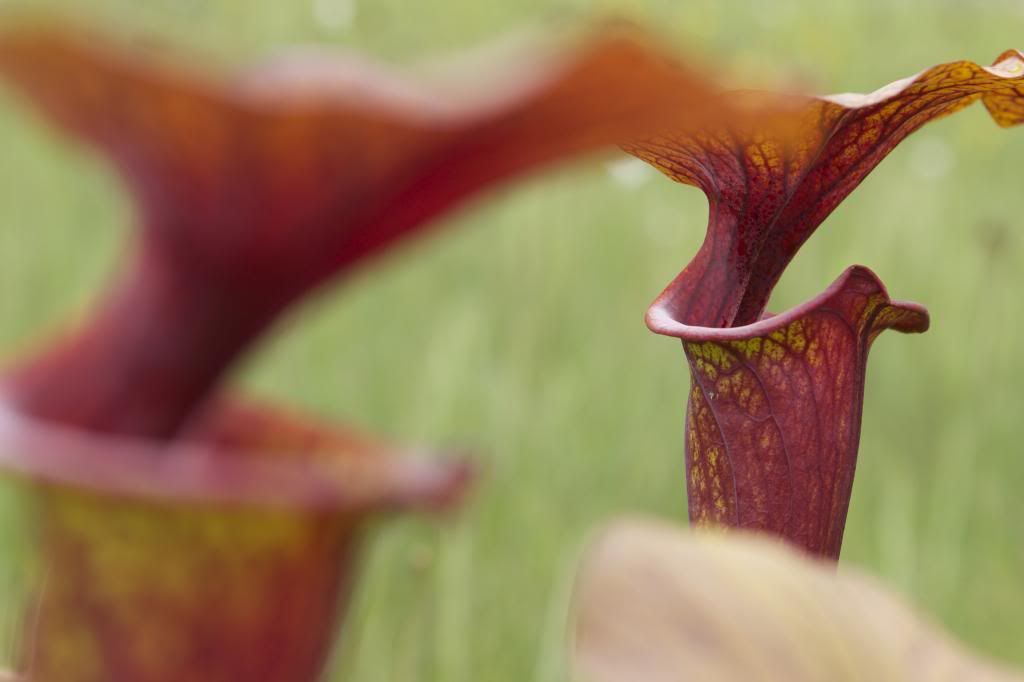 The rugeliis here were quite variable. Big lids, small lids, big throat blotch, patchy throat blotch, tall, short, clumping ramets, plants that didn't like to branch, etc. etc. This was my favorite rugelii that I spotted. I love the frilly lid and the fine vein on the tube.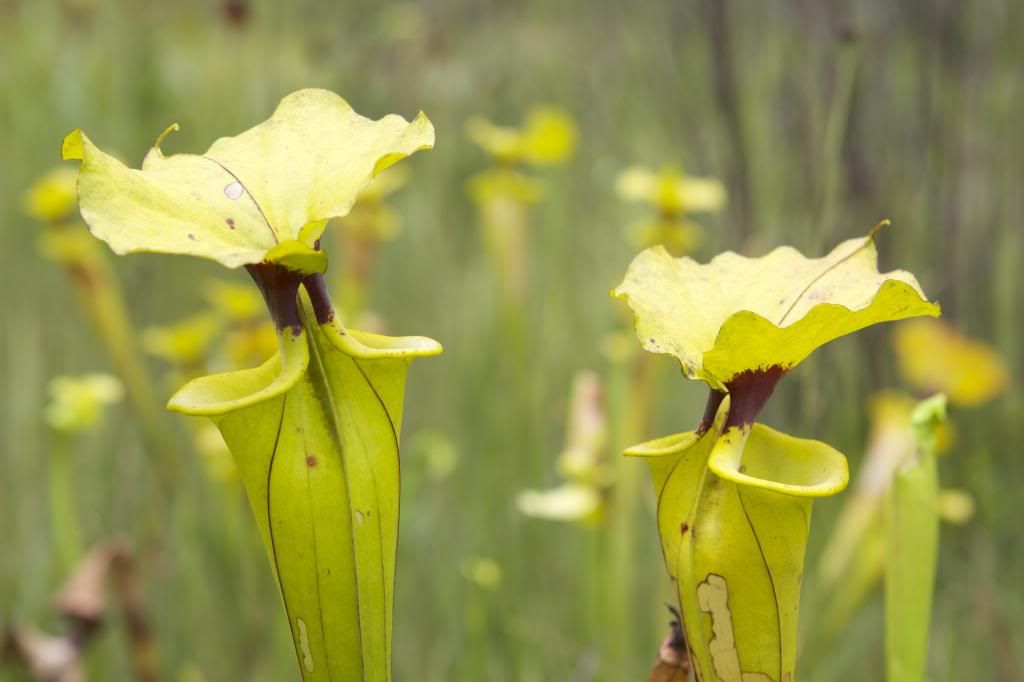 Some had faint veins emanating from the throat, which may be from distant back crossing with an ornata and brings up the question of where to draw the line between some of the "varieties." We saw quite a bit of this sort of thing in Blackwater, so stay tuned.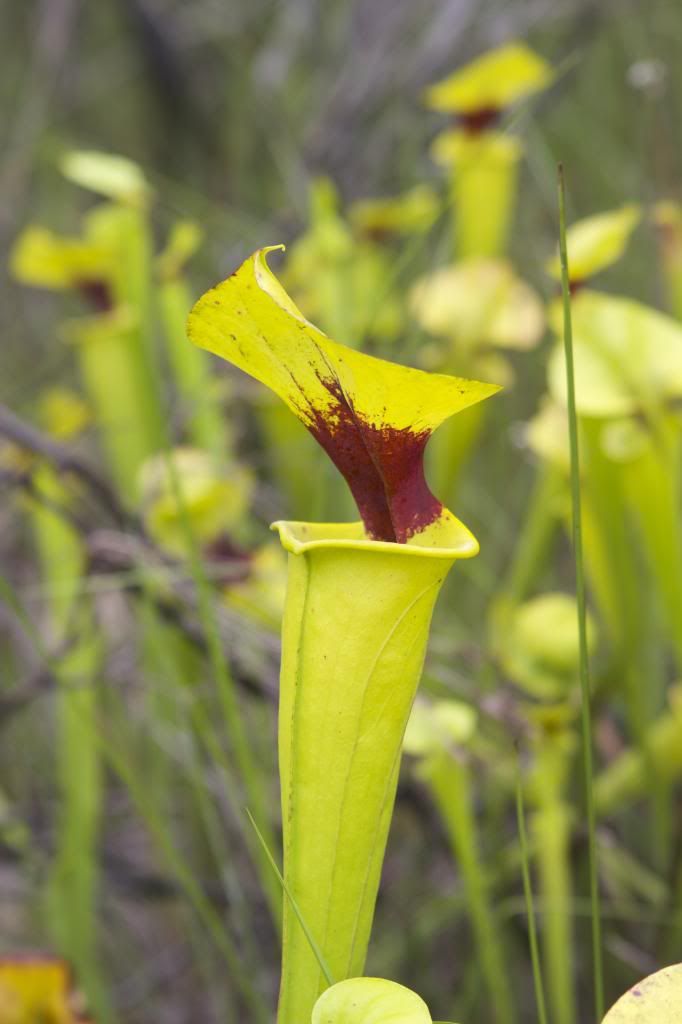 While there were many dark plants with predominantly red lids, relatively few vied for the title of "atropurpurea." The ones that did made our jaws drop though. Way at the back of the site I spotted this bright red clone: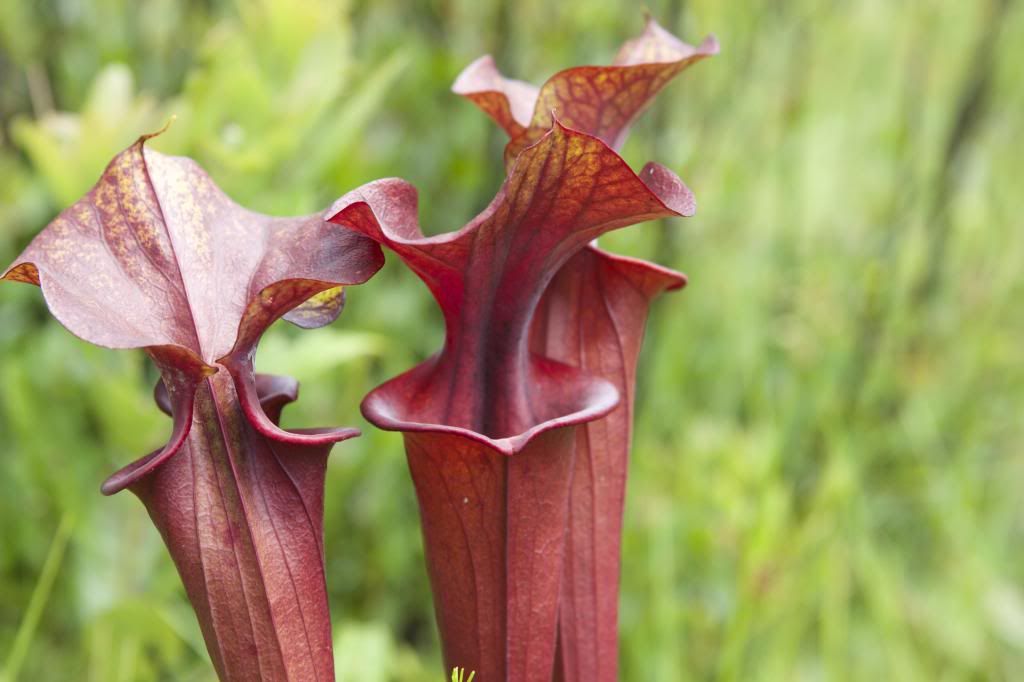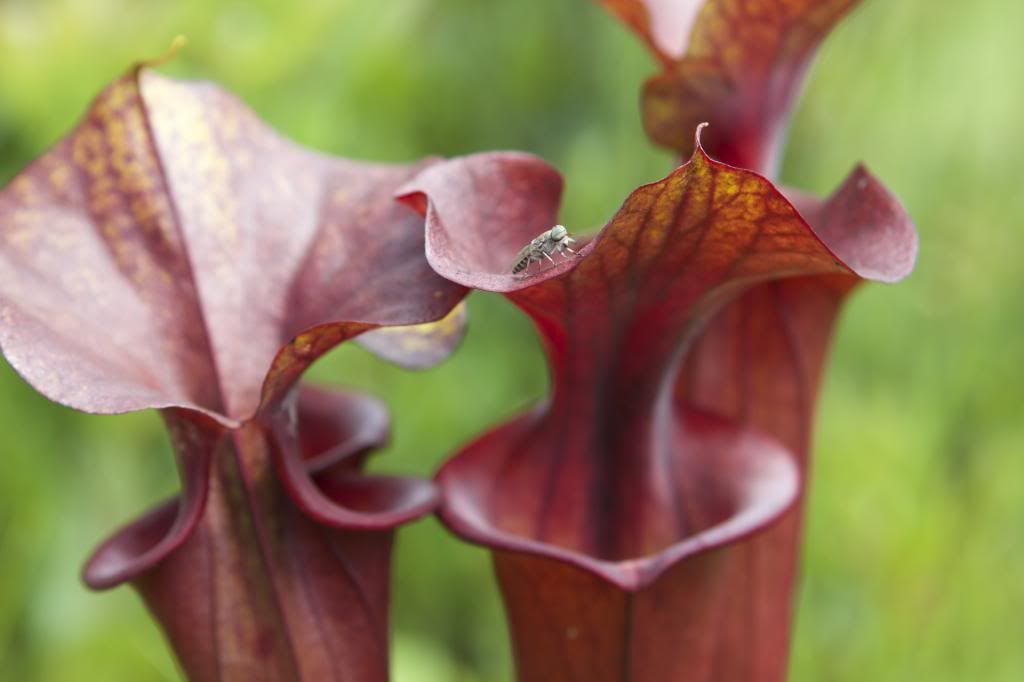 Still some remnant yellow on the lid, but a
very
red clone to be sure: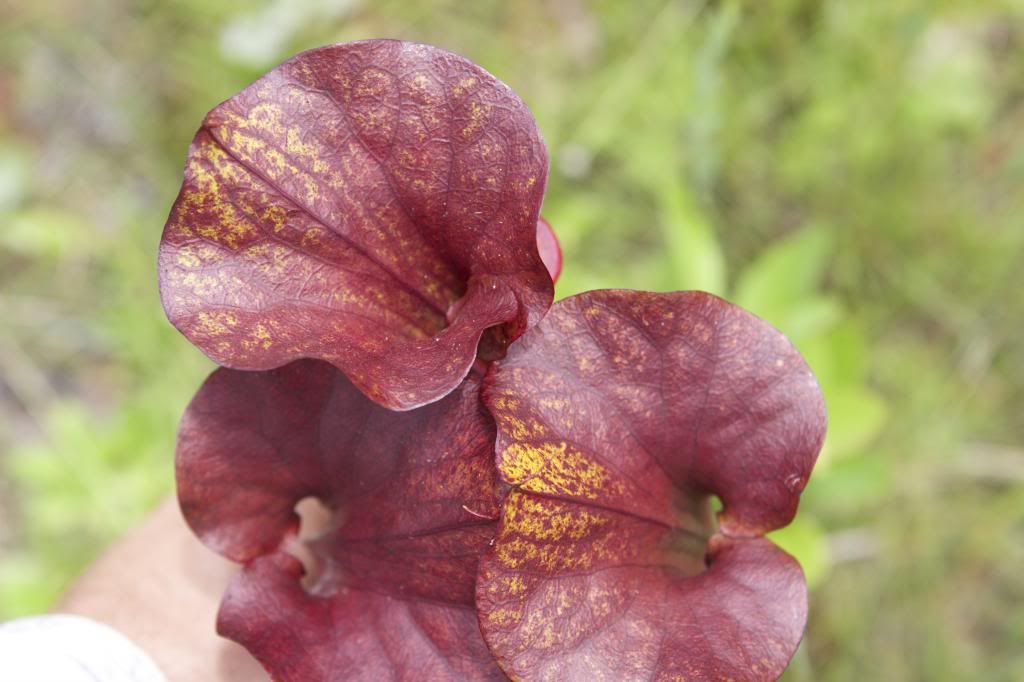 This clone was hiding in plain sight right where we walked in, but we didn't see it until we were on our way out. This was, without a doubt, the darkest and most fully infused rubricorpora we saw in the whole place.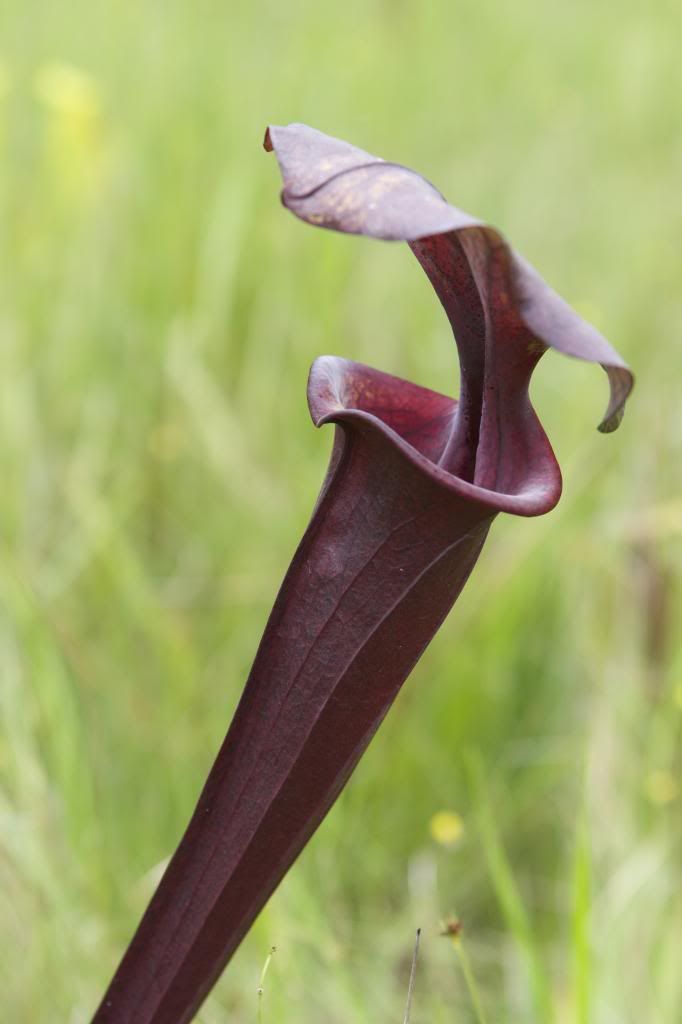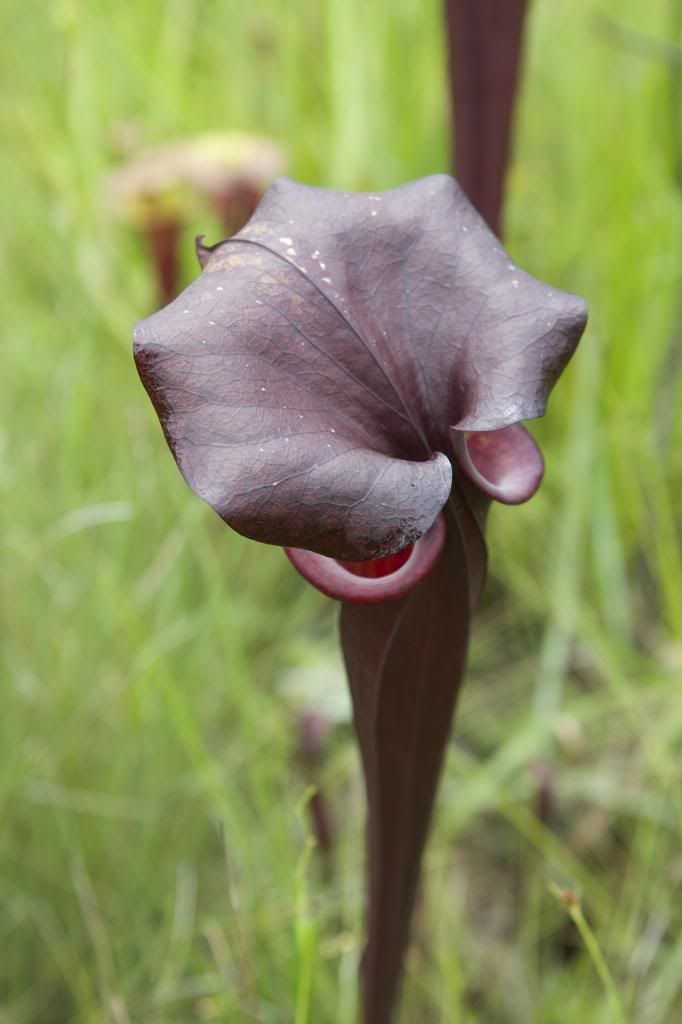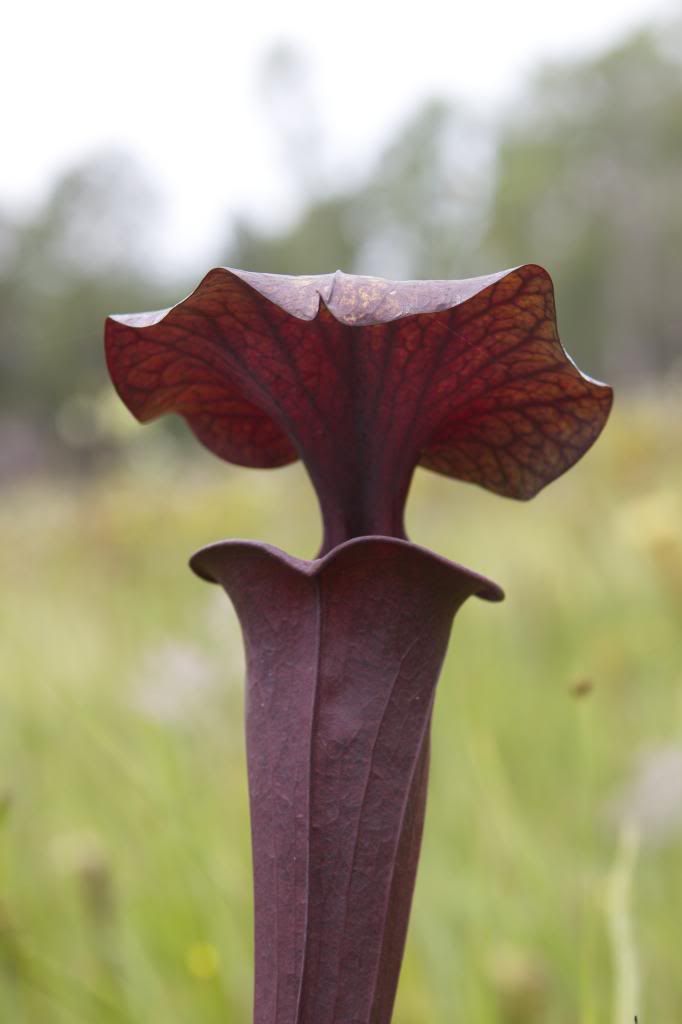 That's all for now - a few more to come though

h